How you can help
WWF Scotland is at the heart of efforts to develop solutions to the most serious environmental problems facing our planet.
None of our work, none of our successes, would be possible without our supporters. Your financial support, your campaigning voice and your commitment to a greener lifestyle makes such a difference to our work for people and nature to thrive within their fair share of the planet's natural resources.

---
Earth Hour

For Earth Hour 2012 all around the country people took part in local activities such as candlelit meals, Earth Hour cocktails, glow stick parties and light displays. Millions of people around the world switched off their light for just one hour to show how much they care about our brilliant planet. Find out how you can join us for 2013.
---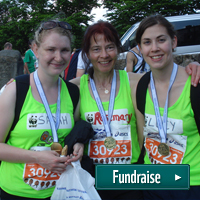 Raise funds for WWF

There are many ways in which you can raise money for the work of WWF. Find out more about how you can get involved.
---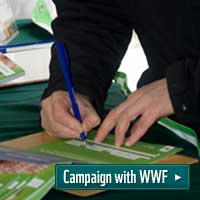 Campaign with WWF

With your help we really can make a difference. All our campaigns need the involvement of the public. Find out what you can do to help today.
---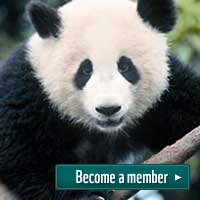 Become a member

Become a WWF member for as little as £3 a month (or as much as you'd like to spend), and we promise to use your money wisely to support our vital work – and keep you informed with our lively magazines and email updates.

---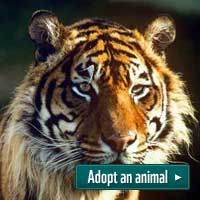 Adopt an animal

Adopting an endangered animal is one of the best ways to support it, and to protect the whole species. It also helps make a lasting connection with your chosen species, whether it's a panda, tiger, orang-utan or polar bear.

---